If you're the owner of an off-road vehicle and you live in the Southwest like those of us here in Texarkana, taking your 4x4 out in the desert is the perfect way to spend a sunny fall day. Whether you're a newbie or a seasoned expert who needs a refresh, check out these tips for off-roading on sand.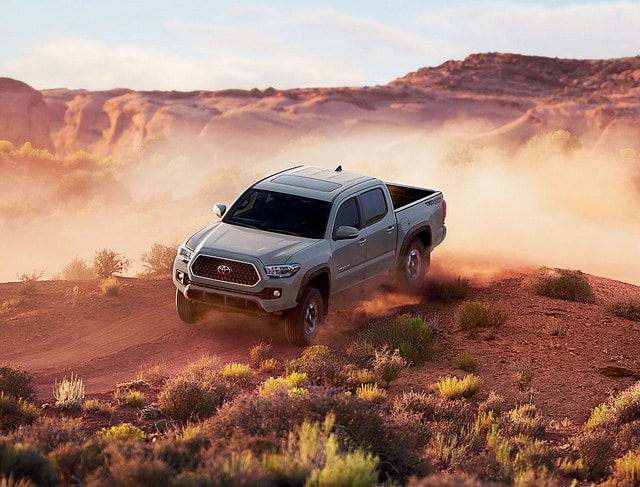 Lower your tire pressure
Sand is soft, and your tires will sink into it unless you let out some of the air in them. Use a pressure gauge to make sure the air pressure is between 16 and 18 psi, which should spread out your tires' tread for better traction.
If you still don't have traction, you can let out a bit more air, but don't go below 10 psi.
Use caution when cornering
Unfortunately, reducing the tire pressure for better traction also leads to worse handling, so when you make a turn, go as slow as you can, and make the turn wide so you turn the wheel as little as possible. If you go too fast, it can make the tires pop off the rim, thanks to the super low pressure.
Sand-specific driving techniques
The most important part of driving on sand is maintaining the right momentum to keep your wheels moving forward, which will help you avoid sinking. Use low range, which will let you shift between gears more easily and keep some power in reserve for when you hit softer patches of sand.
Also, if you have to park, try to find a downward slope to park on. This will help keep your wheels from getting stuck in the sand.
Don't forget a shovel
You can easily get bogged down when driving on sand even if you're careful and drive how you're supposed to. Bring a shovel to dig sand out from around the tires, letting you get traction back.
If you need an off-road friendly vehicle, then you've gotta check out the Toyota Tundra TRD Pro, Tacoma TRD Pro, and 4Runner TRD Pro, all available at
Robbins Toyota
.